We are excited to announce multi-award-winning journalist and media personality Rae Johnston has been confirmed as the Celebrity MC at the glamorous ACOMM Awards Dinner, being held on Thursday 27 July 2023 at the Hilton Sydney.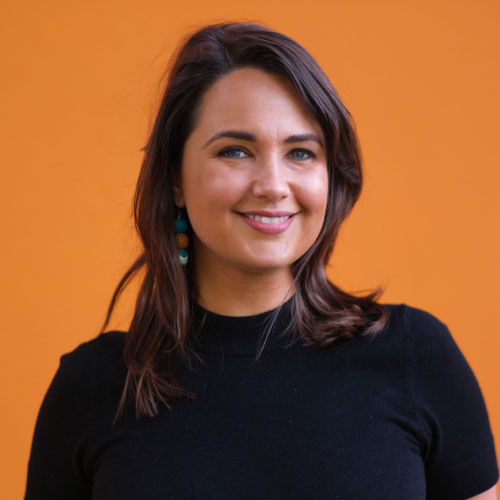 Rae Johnston is a multi-award-winning journalist with a focus on the geekier side of life.
The first Science & Technology Editor for NITV at SBS, her work appears across television, radio, podcasts and online. Rae is also the producer and host of top-rated podcasts Queens of the Drone Age, STEAM with Rae Johnston and Hear+Beyond.
Previously, Rae was the first female editor of Gizmodo Australia, and the first Indigenous editor of Junkee.
A leading commentator on all things technology, science and pop culture, Rae has worked with every major television and radio network in Australia at some stage of her decade-long career. Today, she makes regular appearances across SBS, ABC and Network Ten.
Rae's work has seen her awarded the Lighting The Way prize for advocacy and support of the Australian games industry at the Australian Game Developer Awards. The Australian Games Awards named her both Journalist of the Year (2018) and The Gamechanger – awarded for challenging the negative misconceptions about video games throughout her career.
Rae is a warm and highly professional MC, and has worked with the likes of Sydney Opera House, The Powerhouse Museum, Oz Comic-Con, The Australian Federal Government, The Australian Academy of Science, The Museum of Contemporary Art, and Sydney Writer's Festival. Rae's background in events and stage management ensures any event she hosts – virtual, live, pre-recorded or stage – run smoothly. She is also an engaging speaker, giving talks on wide-ranging topics from diversity in STEM to burnout to both corporate audiences and for events such as the Australian Women's Leadership Symposium. In the last five years, Rae has moderated over 50 panels discussing science, technology and pop culture.
An experienced actor for stage and screen, Rae specialises in voice acting. She is currently voicing "Janali Banks" in ABC & Nine Network's animated children's series, Space Nova.
Rae is a founding mentor with The Working Lunch program, supporting underrepresented entry-level people in games. She is also an External Assessor with Film Victoria, helping to fund independent games.
A part of the prestigious "brains trust" Leonardos group for The Science Gallery Melbourne, Rae is also a mentor for Science Media Centre Australia's Indigenous Science program and the Superstars of STEM.
Rae is a proud Wiradjuri woman who was born and raised on Dharug and Gundungurra country in Western Sydney. Becoming a single teenage Mum fuelled her to follow her passions and show her son how to achieve your dreams. He's now 20, and well on his way to ranking Radiant in Valorant while studying cybersecurity.
Working in casual minimum wage hospitality jobs for 15 years, sometimes three at once, Rae hustled hard for opportunities in media. After a decade of freelancing, in 2013 she got her first full-time job as the Lifestyle Editor of Techlife. She hasn't looked back since.
2023 ACOMM Award nominations now open!
Nominations are open until 5:00pm Friday 28 April 2023
The ACOMM Awards offer an unparalleled opportunity for your organisation to share your achievements and nominate (at no charge) in one of the eleven Award categories.