Thank you to our wonderful judges for kindly donating their time and industry knowledge to choose our deserving winners for The 2022 ACOMM Awards.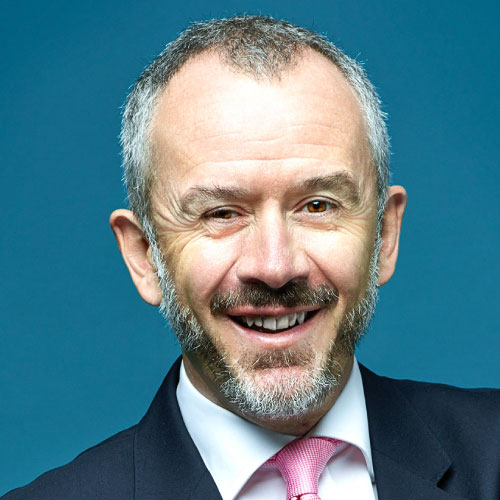 Executive Director, Chifley Research Centre
David Epstein FAICD is Executive Director of the Chifley Research Centre, Chair of Communications Compliance Ltd and an Adjunct Professor at Deakin Business School, Deakin University.
Educated at The ANU and Wharton (UPenn), David is an experienced senior executive and non-executive director.
A former Chief of Staff to the Prime Minister, he led group public affairs & communications at Qantas and BHP, legal, regulatory & corporate affairs at Optus (Singtel), and was Head of Ministerial Media for both the Hawke and Keating Governments.
David is currently a non-executive director of Communications Compliance Ltd, The Asia Society-Australia, and the European Australian Business Council. He also serves on the Nominations Committee and is a Governing Member, of .au Domain Administration Ltd (auDA), Australia's internet domain administrator.
David is a Fellow of the Australian Institute of Company Directors and was awarded the NSW Premier's Bushfire Emergency Citation in 2020.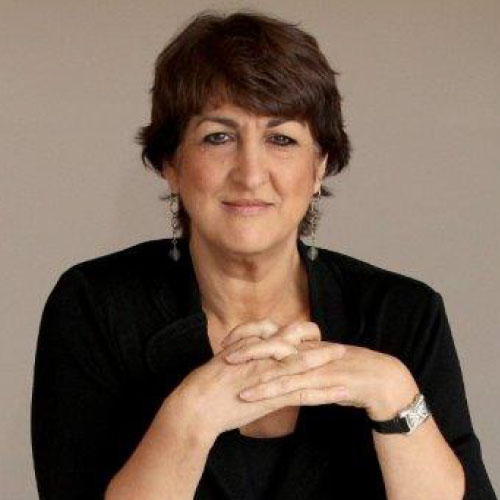 Until 2013, Deena Shiff was a Group Managing Director at Telstra, in turn, running the Wholesale Division; establishing the business division, Telstra Business; and setting up and leading Telstra Ventures, Telstra's corporate venture capital arm.
Prior to that, Deena had a legal career including as in-house counsel at Telstra and as a partner at law firm Mallesons, Stephen Jacques.
Since leaving Telstra, Deena has served on the board of Australia's export credit agency, Efic, as Deputy Chair. She was Chair of the Government's Regional Telecommunications Review in 2015 and is currently the Chair of the Supervisory Board of Marley Spoon AG, and is a non executive director on the boards of Appen (asx:apx), ProMedicus (asx:pme), Electro Optic Systems Holdings (asx:eos) and Opera Australia.
She is also Chair of the International Advisory Board of the ARC Centre of Excellence for Automated Decisions and Society.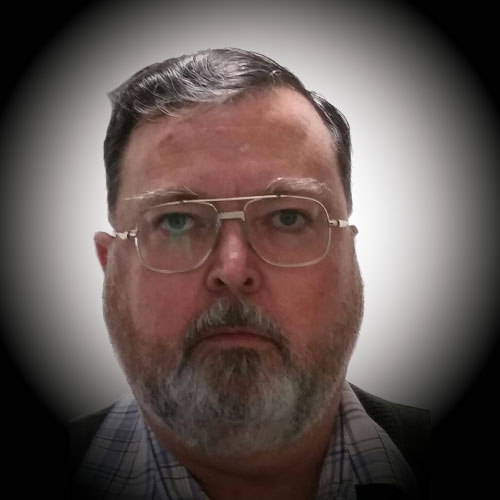 Satcom Engineer, Hausfeld Consulting/Gunamoi Software
Garry Hausfeld is an independent consulting engineer in satellite communications, and principle of Hausfeld Consulting since 2002.
With over 40 years of experience in the international telecommunications industry, Garry has been providing independent technical advice and engineering consultancy services to Telcos in the Asia Pacific region for the last 16 years.
Since forming Hausfeld Consulting in 2002, Garry has provided satcom engineering consultancy services to a wide range of clients in Australia, Hong Kong, Papua New Guinea, Fiji, Vanuatu, Tonga, and the Solomon Islands.
Garry has a Bachelor of Engineering Degree from Newcastle University, a Master of Engineering Science degree from the University of New South Wales, and a Graduate Certificate in Management from the University of Southern Queensland.
Garry is a current member of the Institute of Engineers Australia, and a Senior Member of the Institute of Electrical and Electronics Engineers (IEEE).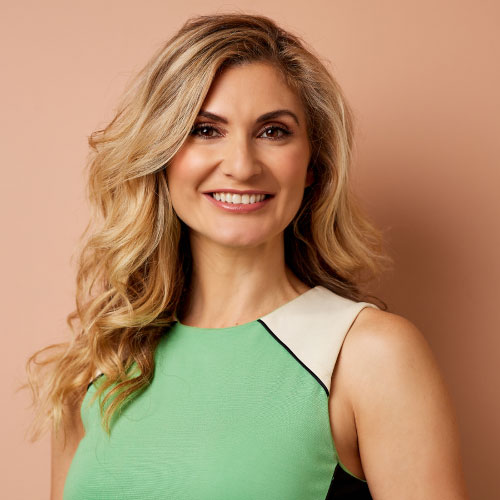 CEO, Handle My Complaint
Jo Ucukalo is on a mission to perfect the consumer experience.
The lifeblood of business is a fantastic consumer experience. For the last 10 years, Jo Ucukalo has been helping companies and consumers alike improve their bottom lines. Jo works with consumers and companies themselves, to champion customer service done the right way, whether online, brick and mortar or in-service businesses. Through her businesses, Handle My Complaint and Two Hoots, Jo has helped resolve over 12,000 complaints and counting.
Jo advocates on behalf of consumers and brings thought-leadership to a variety of industry panels where she provides unique insights into the shifting relationships between consumers and organisations enabled by technology.
With more than 600 Media stories, Jo is called upon to critique B2C offerings and provide advice for consumers. An accomplished presenter and panelist, she has built a reputation as an industry expert & social commentator.
Her background with excellent service providers such as Virgin Airlines, along with being a qualified Civil Engineer allow her to analyse the consumer experience from design through to delivery.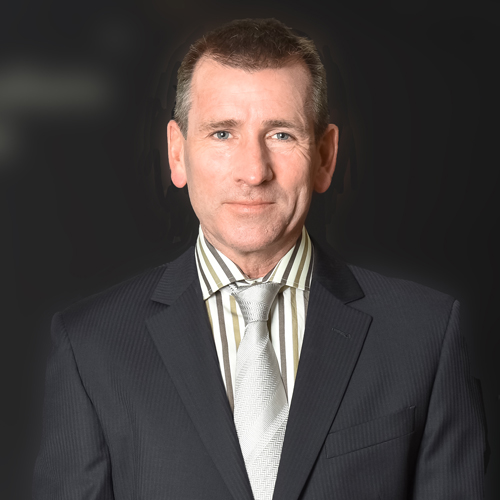 CEO, Communications Alliance
John Stanton is a seasoned communications industry executive with over 20 years of experience.
John is also Chairman of the Executive Council of the IoT Alliance Australia (IoTAA) – a collaboration of more than 150 companies and stakeholders from academia, Government and the consumer sector, dedicated to harnessing the opportunities of the Internet of Things for the Australian economy.
From 2006-2009 John was CEO of ASX and NZX-listed telecommunications carrier, People Telecom. Under his leadership, People Telecom became profitable and was recognised as Australia's Best Regional Service Provider in the Australian Telecom Awards 2007. In early 2009 the Company was sold to M2 Telecommunications.
Prior to that John was an executive with Intelsat, the largest provider of fixed satellite services worldwide. Based in the UK from 2001-2005, he was President and Director of Intelsat Global Sales & Marketing and of the Data, Carrier and Internet Business Unit. John also spent two years in the US with Intelsat as Vice President of Sales and Marketing from 1999-2001.
John joined Telstra in 1992 as a result of the merger with OTC where he was Manager of Public Affairs. From 1992-1999 John held a number of roles with Telstra including Managing Director of Payphones and Card Services. From 1996-1997 he was also Chairman of the Intelsat Board.
In his early career, John worked as a journalist and as a press secretary with the Australian Government.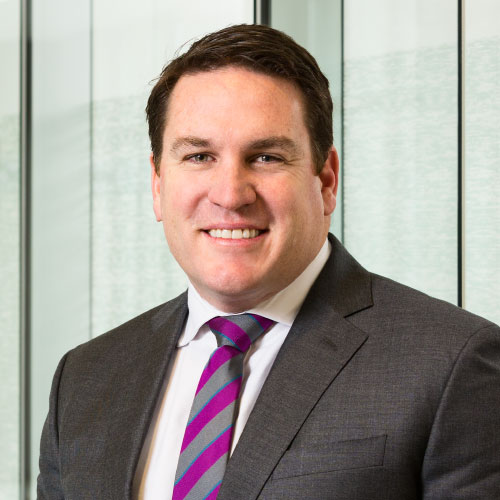 KPMG, Partner
Levi Watters, is a Partner with KPMG based in Melbourne. Levi has been with KPMG for 10 years specialising in Technology delivery in the Telecommunications sector. Levi leads KPMG's Data Insights product team and is KPMG's national Telco sector lead. Prior to working in telecommunications, Levi was a Submariner in the Royal Australian Navy.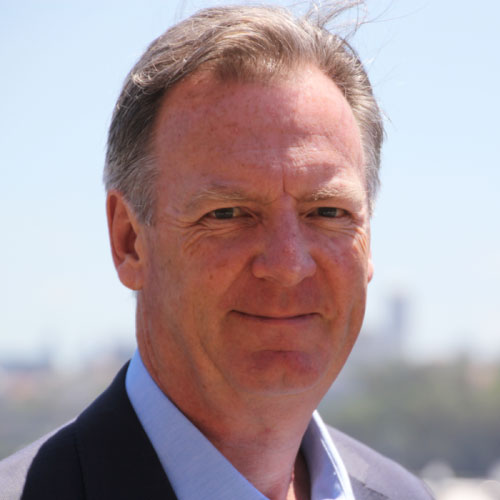 Integration Leader, GHD Digital
Malcolm Alder works on strategy projects around the world with GHD Digital, a global consulting firm that focuses on providing digital solutions in asset-intensive industries. He was previously a consulting partner at KPMG and started his career with Deloitte. During his career, Malcolm has worked with clients across all points of the business life cycle in Australia, Canada, Malaysia, China, New Zealand, Singapore and the UK as an adviser and investor. He has been a Board member of an ASX-listed media company and was listed on The Australian IT's, 'Top 50 Most Influential People in Technology'.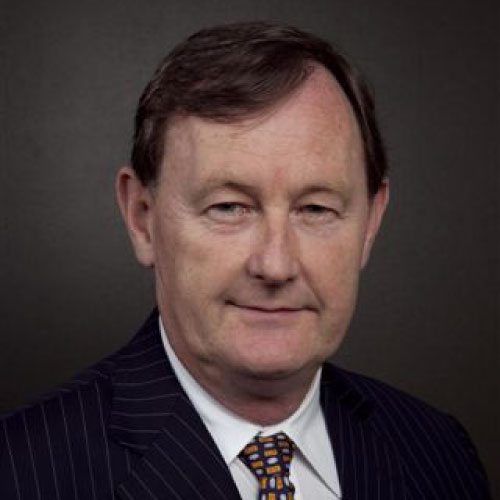 Chairman, McDonnell Communications Research Pty Ltd
Mark McDonnell has an extensive background in the telecommunications, IT and media industries with a career encompassing government policy advice, business analysis, management consultancy, investment banking and stockbroking. For the past 40 years he has been actively involved in assessing trends and developments in the communications industry, and valuing listed companies in this sector. Currently Executive Chairman of Advanced Fire and Electrical, Sydney based electrical contractors specialising in building re-wiring including both electrical and telecommunications connections, and leading new services such as electric vehicle charging.
Between 2000 and 2014, Mark was Senior Analyst in Telecommunications, Media and Technology at BBY Limited and also worked in the investment banking operations of the firm on various M&A and equity market listings for companies in the TMT sector.
In the 1990s Mark was an industry consultant. His clients included Telstra, Optus, Telecom New Zealand, IBM, Ericsson, GE Information Services and many others. Mark was also the founding CEO of ASTRA, the pay television industry association.
In the 1980s Mark was employed in the policy division of the then Department of Posts and Telecommunications, and later gained regulatory and public inquiry experience in the then Australian Broadcasting Tribunal. He saw out that decade as a business analyst and manager of policy development for Aussat, the national satellite carrier.
Mark has a Master's degree in Applied Finance and Investment and is a Fellow of the Australian Institute of Company Directors.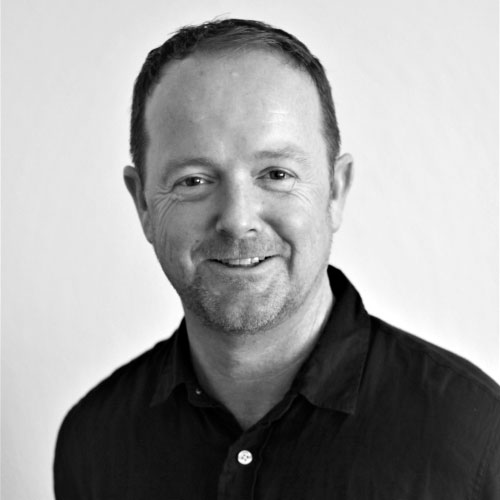 LLB/BA, Member AICD
Matt has over 25 years' experience in technology, communications, regulation and law. He is currently a Non-Executive Director of au Domain Administration Ltd, Director and Trustee of the McClelland Gallery + Sculpture Park and Board Member of The Macfarlane Fund and leads projects as principal of Healy Advisory. Matt has held executive positions at Macquarie Telecom Group and leadership roles at the Australian Competition & Consumer Commission, United Energy and the airline sector. His previous board positions include CommsAlliance Ltd, Competitive Carriers Coalition Ltd and OzHub Ltd.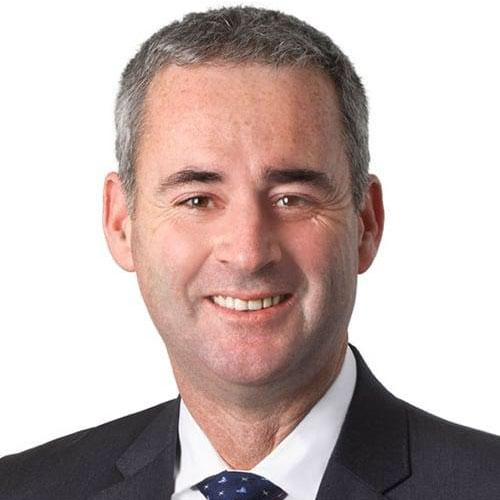 Non-Executive Director nbnco, Seven West Media, WiseTech Global
Michael Malone founded iiNet Limited, an ASX listed telecommunications company in 1993 and continued as CEO until his retirement in 2014. Michael's former directorships include Autism West (as founder and Vice Chairman) and .au Domain Administration (as a founder and Chairman). Michael has received a number of prestigious industry recognitions including 2012 Australian Entrepreneur of the Year, Communications Alliance Ambassador and is a holder of the Telecommunications Society Charles Todd Medal. He is also a past Advisory Council Member of the Australian Institute of Management (WA) and a past member of the Commonwealth Consumer Affairs Advisory Council and the WA State Training Board. He is a Fellow of the Australian Institute of Company Directors, the Australian Institute of Management and the Australian Computer Society. Michael has a Bachelor of Science (Mathematics) and a post graduate Diploma in Education both from the University of Western Australia.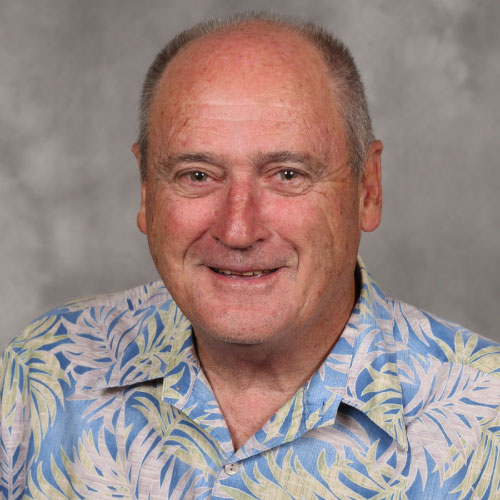 Managing Director, McCann Consulting International Pty Ltd
Paul McCann is Managing Director of McCann Consulting International Pty Ltd. He has over 40 years network planning & development experience in telecommunications both in international and domestic arenas. Prior to returning to consulting in 2012, Paul spent over 8 years with Verizon in Asia Pacific, driving growth of Verizon's network across Asia by developing & implementing plans delivering major operational cost reductions and improved service performance. Paul is now managing his own consulting business, specialising in development in the Pacific Region, where the core business focus is on "connectivity" with expertise spanning all aspects of planning and development for Satellite, Submarine cable and Domestic access technologies and business. Paul is well known for his personable nature, his rapport with customers and his ability to deliver on time.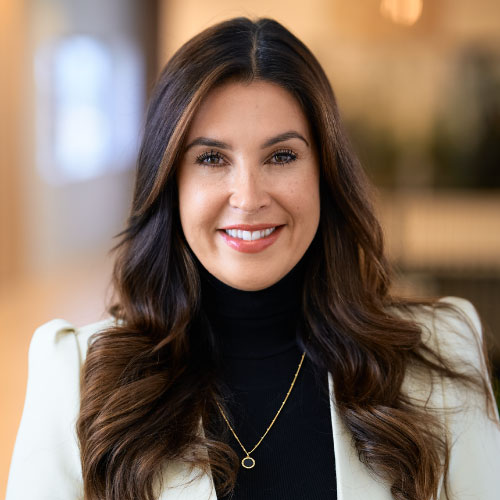 CEO, Launch Group
Rebecca Hartshorn is an experienced executive accountable for the overall management and performance of the Launch Group of companies. Launch is a specialist telecommunications and technology recruitment business supporting industry for 16 years.
Rebecca leads an award-winning team of consultants who consistently out-perform industry norms. Rebecca is a sales-led executive with a broad cross-functional skill-set, previously leading marketing, sales and operations teams, across the UK, Asia and ANZ. Her key strength is people leadership and organisational change management; she has led large transformation projects impacting 200-900 consultants in both PLC and SME recruitment companies.
Along with a Masters from Cambridge University, Rebecca is a qualified PRINCE2 practitioner and holds a Foundation Certificate in Change Management.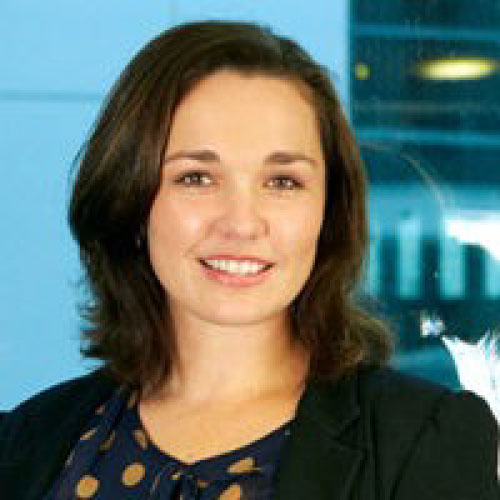 Executive Director, Telco Together Foundation
Renee Bowker co-founded Telco Together Foundation in 2012. Renee leads the organisation to leverage the talents, technology and customer reach of the telecommunications industry in support of disadvantaged communities, with specific programs around Text Giving and the Skills Exchange.
An experienced senior manager & strategic marketer with more than 20 years of experience in the telecommunications industry in Australia, Ireland and the USA, Renee has transitioned to the Foundation Board as Executive Director in 2019.
She has a degree in marketing and psychology from the University of Tasmania.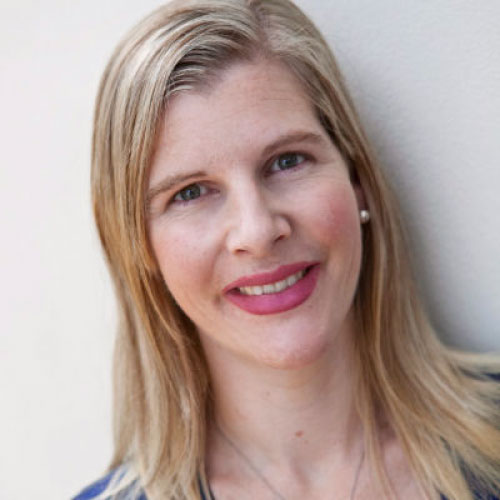 Director, The Energy Charter
Sabiene Heindl is an experienced executive, director and lawyer in the telecommunications, energy and technology sectors. Returning to Australia with an Executive MBA from Brown University in the U.S. and IE Business School in Spain, she formerly managed Stakeholder Relations for NBN Co and a high profile industry body in the music industry. Sabiene is currently the Director of The Energy Charter, a CEO led initiative from the gas and electricity supply chains to deliver energy in line with community expectations.
2022 Finalists announced!
Congratulations to all of the 2022 ACOMM Award Finalists!
TeamSlatts is proud to be managing the 2022 ACOMMS on behalf of Communications Alliance.