2017 Judges
Malcolm Alder | Partner, Orchestrate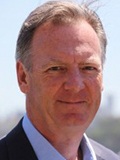 Malcolm Alder is a partner in Orchestrate, a boutique strategy firm for the digital age. He has more than 25 years' experience and was named as one of the 50 Most Influential People in Technology by Australian IT.

Over the course of his career, Malcolm has worked in Australia, UK, Singapore, Malaysia, Canada, New Zealand and the USA. He is a regular public presenter and media commentator on topics such as social media, broadband and the broader impacts and implications of disruptive technology.

Malcolm was previously Partner for Digital Economy at KPMG. He has a degree in Politics, is a published author and has appeared in more than 25 theatre productions.
Chris Althaus | CEO, AMTA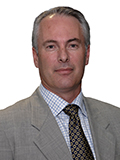 Chris Althaus was appointed as CEO of the Australian Mobile Telecommunications Association (AMTA) in 2005.

AMTA is the peak industry organisation representing Australia's mobile telecommunications sector and operates programs covering all aspects of the mobile ecosystem, such as: telecommunications policy, mobile network infrastructure, radiofrequency spectrum, health and safety, product stewardship / e-waste and recycling, national security, content regulation and consumer awareness and education.

Prior to joining AMTA Mr Althaus held Chief Executive roles leading national industry associations representing the Australian road transport and logistics industry and the Australian forests and forest products sector.

Mr Althaus has a Bachelor of Science from the Australian National University; a Graduate Diploma in Economics from the University of Canberra; and a Business Administration Diploma from Georgetown University, Washington, DC.
Andrew Barlow | Partner, PwC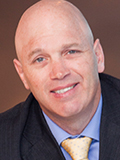 Andrew Barlow is a Partner within PwC based in Melbourne. He has been with PwC for 21 years and specialises in providing risk assurance, regulatory and financial assurance and related control advisory and services in the Technology, Communications and Sports sectors. Andrew has also worked in the UK, Saudi Arabia, Jakarta and Sydney offices of PwC. Andrew leads the Communications Assurance sector in Australia.
Michelle Blum | CEO, Australia-Israel Chamber of Commerce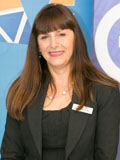 Michelle Blum is the CEO of the Australia-Israel Chamber of Commerce (AICC), an organisation dedicated to fostering innovation and collaboration between Australia and Israel. Michelle is passionate about fostering bilateral collaboration and applying insights from the "startup nation" to support the development of Australia's innovation ecosystem as we transition from the commodities boom to the "ideas" boom.

Michelle's background spans a range of general management roles in the financial services, not for profit and education sectors. Prior to joining the Chamber she was General Manager, National Operations at the Australian Institute of Management.

Michelle's career has included stints working in both Canada and London.
Dr Mike Briers AO | Industry Professor, Faculty of Engineering & Information Technology, University Technology Sydney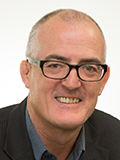 Dr Mike Briers was named in the Knowledge Nation 100 as Australia's chief evangelist for big data and the internet of things (IoT) and appointed Australia's first Industry Professor of IoT at UTS. He is currently the CEO of the Knowledge Economy Institute, an IoT innovation hub, and leads the FoodAgility.com consortium to empower Australia's food industry to grow its comparative advantage through digital transformation.

Mike is a Co-Founder and Director of the Internet of Things Alliance Australia and Hypercat Australia.

Mike's pioneering efforts in fintech and e-research led to the global success of SIRCA and the founding of big data company RoZetta, e-research service provider Intersect, and co-founding of Capital Markets CRC and AgTech business, The Yield.
Rob Fitzpatrick | CEO, Australian Information Industry Association (AIIA)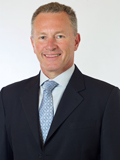 Rob Fitzpatrick is a passionate technology advocate, and has been so for much of the past 3 decades. His career spans research and advocacy at the Property Council of Australia, corporate strategy, sales & marketing at McKinsey & Company, telecommunications at SingTel Optus, technology innovation at shopfast.com.au, commercialisation of early stage research at Data61, foundation investor in technology-based startups and company director influencing technology adoption in traditional businesses.

As CEO of the Australian Information Industry Association, Rob helps shape Australia's innovation agenda, connecting members with public and private sector organisations as the nation embraces disruption to improve our economy and society. AIIA's members - from large 'born global' Australian companies, to talented small and medium businesses, to entrepreneurial startups and the incubators that nourish their journeys, to global players making a difference in our society - are the digital leaders helping Australian industry embrace disruption to grow wealth, stake out globally relevant leadership and remove friction from our economy.

Rob has Economics and Law degrees from the University of Sydney and a Master in Business Administration from The Wharton School at the University of Pennsylvania. Rob is an active family man, avid traveller, ocean swimmer and surfer.
Garry Hausfeld | Satcom Engineer, Hausfeld Consulting/Gunamoi Software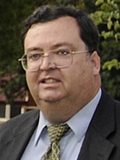 Garry Hausfeld is an independent consulting engineer in satellite communications, and principle of Hausfeld Consulting since 2002.

With over 30 years of experience in the international telecommunications industry, Garry has been providing independent technical advice and engineering consultancy services to Telcos in the Asia Pacific region for the last 14 years.

Garry first worked as a satellite communications engineer at OTC from 1984 until the merger with Telstra in 1992, where he was involved with all of the major technical developments at the main OTC earth stations in Sydney, Melbourne, Ceduna and Perth.

From 1992 until 2001, Garry was employed by Telstra as a satellite communications engineer in the Network Design & Construction branch, and later as an engineering manager in the International Business Unit. During this period, Garry also served as the Australian delegate on the INTELSAT Board of Governors Technical Advisory Committee in Washington DC, including 2 years as Vice Chairman and then Chairman of that committee.

When the International Business Unit of Telstra was moved into Reach Ltd (the joint venture with PCCW of Hong Kong), Garry served 12 months as Engineering Manager Global Satellite Platform Planning at Reach. Where he was responsible for planning and managing engineering projects at Reach's teleports in Hong Kong, Sydney and Perth.

Since forming Hausfeld Consulting in 2002, Garry has provided satcom engineering consultancy services to a wide range of clients in Australia, Hong Kong, Papua New Guinea, Fiji, Vanuatu, Tonga, and the Solomon Islands.

Garry has a Bachelor of Engineering Degree from Newcastle University, a Master of Engineering Science degree from the University of New South Wales, and a Graduate Certificate in Management from the University of Southern Queensland.

Garry is a current member of the Institute of Engineers Australia, and a Senior Member of the Institute of Electrical and Electronics Engineers (IEEE).
Deirdre Mason | Chair, Communications Compliance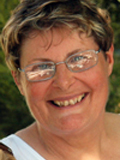 Deirdre Mason has had a long career in the private and the public sectors, in fact combining both by working at Telecom/Telstra for nine years in the role of Director of Corporate Affairs, responsible for all Telstra's corporate communications including media relations, internal communication and corporate relationships with the state governments and local government.

Deirdre is now the Chair of Communications Compliance (Commcom), the company set up to support CSP's as they develop their business processes such as advertising and staff training, to ensure compliance with the new Telecommunications Consumer Protections Code.
Paul McCann | Managing Director, McCann Consulting International Pty Ltd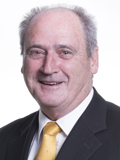 Paul McCann is Managing Director of McCann Consulting International Pty Ltd. Paul has over 40 years network planning & development experience in telecommunications both in international and domestic arenas. Prior to returning to consulting in 2012, Paul spent over 8 years with Verizon in Asia Pacific, driving growth of Verizon's network across Asia by developing & implementing plans delivering major operational cost reductions and improved service performance. Paul is now Managing Director of his own consulting business where the core business focus is on "connectivity" with expertise spanning all aspects of planning and development for Satellite, Submarine cable and Domestic access technologies and business. Paul is well known for his personable nature, his rapport with customers and his ability to deliver on time.
Mark McDonnell | Chairman, Communications Research Pty Limited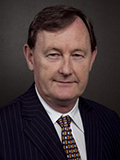 Mark McDonnell has an extensive background in the telecommunications, IT and media industries with a career encompassing government policy advice, business analysis, management consultancy, investment banking and stockbroking. For the past 35 years he has been actively involved in assessing trends and developments in the communications industry, and valuing listed companies in this sector.

Between 2000 and 2014, Mark was Senior Analyst in Telecommunications, Media and Technology at BBY Limited and also worked in the investment banking operations of the firm on various M&A and equity market listings for companies in the TMT sector.

In the 1990s Mark was an industry consultant. His clients included Telstra, Optus, Telecom New Zealand, IBM, Ericsson, GE Information Services and many others. Mark was also the founding CEO of ASTRA, the pay television industry association.

In the 1980s Mark was employed in the policy division of the then Department of Posts and Telecommunications, and later gained regulatory and public inquiry experience in the then Australian Broadcasting Tribunal. He saw out that decade as a business analyst and manager of policy development for Aussat, the national satellite carrier.

Mark has a Master's degree in Applied Finance and Investment and is a Fellow of the Australian Institute of Company Directors.
Deena Shiff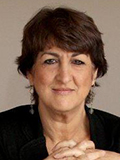 Until 2013, Deena Shiff was a Group Managing Director at Telstra, in turn, running the Wholesale Division; establishing the business division, Telstra Business; and setting up and leading Telstra Ventures, Telstra's corporate venture capital arm.

Prior to that, Deena had a legal career including as in-house counsel at Telstra and as a partner at law firm Mallesons, Stephen Jacques.

Since leaving Telstra, Deena has served on the board of Australia's export credit agency, Efic, as Deputy Chair. She was Chairman of the Government's Regional Telecommunications Review in 2015. Deena is currently the Chairman of global communications company, BAI Communications, which own Broadcast Australia in Australia, as well as communications companies in North America and Hong Kong.

Deena is also on the board of communications company, Citadel Group (ASX: CGL) and language and data services company Appen (ASX: APX). In addition she is the Chairman of a health sciences Co-operative Research Centre and is the Chairman of the Sydney Writers' Festival.
John Stanton | CEO, Communications Alliance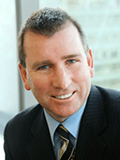 John Stanton is a seasoned communications industry executive with over 20 years of experience.

From 2006-2009 John was CEO of ASX and NZX-listed telecommunications carrier, People Telecom. Under his leadership, People Telecom became profitable and was recognised as Australia's Best Regional Service Provider in the Australian Telecom Awards 2007. In early 2009 the Company was sold to M2 Telecommunications.

Prior to that John was an executive with Intelsat, the largest provider of fixed satellite services worldwide. Based in the UK from 2001-2005, he was President and Director of Intelsat Global Sales & Marketing and of the Data, Carrier and Internet Business Unit. John also spent two years in the US with Intelsat as Vice President of Sales and Marketing from 1999-2001.

John joined Telstra in 1992 as a result of the merger with OTC where he was Manager of Public Affairs. From 1992-1999 John held a number of roles with Telstra including Managing Director of Payphones and Card Services. From 1996-1997 he was also Chairman of the Intelsat Board.

In his early career, John worked as a journalist and as a press secretary with the Australian Government.
Julian Thomas | Research Platform Director, Social Change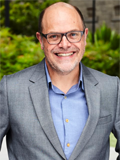 Julian Thomas is a researcher in digital media and the internet, including media, communications and information policy and the history of communications technologies. Julian's recent work includes the Australian Digital Inclusion Index (2016), Internet on the Outstation (Institute of Network Cultures, 2016), and The Informal Media Economy (Polity, 2015).

Julian was previously the Director of the Swinburne Institute for Social Research (SISR), and Professor of Media and Communications. Julian is Chair of the management committee of the website Australian Policy Online, and is a member of the Telstra CEO's Consumer Forum, the ARC College of Experts, and the Advisory Board of QUT's Digital Media Research Centre.

Julian's personal research activities will be hosted by the School of Media and Communications.


Jo Ucukalo | Editor & CEO, Two Hoots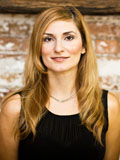 Jo Ucukalo has been helping companies solve problems for over 15 years - initially as a Civil Engineer and now by harnessing customers' insights and innovation.

Jo has worked with Australia's leading brands to deliver business improvements through people, process and technology. In 2009, Jo established Handle My Complaint - a service-based company that assists businesses and consumers to avoid and resolve complaints.

In 2015, Jo founded Two Hoots - a productivity tool that makes organisations fast and effective when receiving, managing and responding to consumer issues. Two Hoots is free for consumers; organisations are charged for access to the smart workflow and analytics dashboard.

Jo has a diverse work history which includes experience as a Civil Engineer, a data analyst as well as functions in IT, UX, finance, logistics and customer service for public and private organisations. This diverse background has provided her with insights into industry drivers and an extensive network of relationships.

An accomplished presenter and panelist, Jo has built a reputation as an industry expert and consumer commentator and has been cited in and interviewed for over 450 media stories. Her expertise has been sought by The Sydney Morning Herald, The Checkout, A Current Affair, Channel 9 News and 2UE.

Jo has regular segments on Channel 7's The Morning Show and New South Wales ABC Radio and Queensland's ABC Radio, where she discusses current issues and provides advice and practical tips to callers.

Jo advocates on behalf of consumers and brings thought-leadership to a variety of industry panels including the Community Consultative Forum for the Australian Communication and Media Authority (ACMA).

Jo was featured on the Standards Australia homepage as one of Australia's most promising young experts.