2018 Judges
Malcolm Alder | Partner, Orchestrate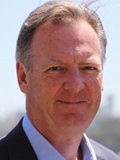 Malcolm Alder is currently a Digital Strategy and Transformation Lead for GHD, a global consulting firm. He was previously a consulting partner at KPMG and started his career with Deloitte. During his career, Malcolm has worked with clients across all points of the business life cycle in Australia, Canada, Malaysia, China, New Zealand, Singapore and the UK as an adviser and investor. He has been a Board member of an ASX-listed media company and was listed on The Australian IT's, 'Top 50 Most Influential People in Technology'.


Andrew Barlow | Partner, PwC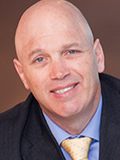 Andrew Barlow is a Partner within PwC based in Melbourne. He has been with PwC for 22 years and specialises in providing risk assurance, regulatory and financial assurance and related control advisory and services in the Technology, Communications and Sports sectors. Andrew has also worked in the UK, Saudi Arabia, Jakarta and Sydney offices of PwC. Andrew leads the Communications Assurance sector in Australia.


Michelle Blum | CEO, Australia-Israel Chamber of Commerce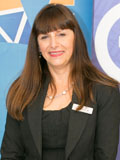 Michelle Blum is the CEO of the Australia-Israel Chamber of Commerce (AICC), an organisation dedicated to fostering innovation and collaboration between Australia and Israel. Michelle is passionate about fostering bilateral collaboration and applying insights from the "startup nation" to support the development of Australia's innovation ecosystem as we transition from the commodities boom to the "ideas" boom.

Michelle's background spans a range of general management roles in the financial services, not for profit and education sectors. Prior to joining the Chamber she was General Manager, National Operations at the Australian Institute of Management.

Michelle's career has included stints working in both Canada and London.


Renee Bowker | Executive Director, Telco Together Foundation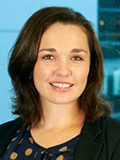 Renee Bowker, co-founded Telco Together Foundation in 2012. Renee leads the organisation to leverage the talents, technology and customer reach of the telecommunications industry in support of disadvantaged communities, with specific programs around Text Giving and the Skills Exchange.

An experienced senior manager & strategic marketer with more than 20 years of experience in the telecommunications industry in Australia, Ireland and the USA, Renee has transitioned to the Foundation Board as Executive Director in 2018.

She has a degree in marketing and psychology from the University of Tasmania.

↑ Top
Dr Mike Briers AO | CEO, Food Agility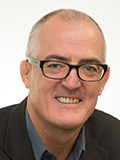 Mike was named in the Knowledge Nation 100 as Australia's chief evangelist for big data and the internet of things (IoT) and appointed Australia's first Industry Professor of IoT at UTS. He is currently the Founding CEO of the Food Agility Cooperative Research CentreInternet of Things Alliance Australia to empower Australia's food industry to grow its comparative advantage through digital service innovation. Mike is a co-founder and Director of the Internet of Things Alliance Australia and the Knowledge Economy Institute.

Mike's pioneering efforts in fintech and e-research led to the global success of SIRCA and the founding of big data company RoZetta, e-research service provider Intersect Australia, and co-founding of Capital Markets CRC and AgTech business, The Yield.


Rob Fitzpatrick | CEO, Australian Information Industry Association (AIIA)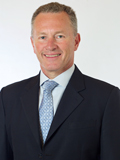 Rob Fitzpatrick is a passionate technology advocate, and has been so for much of the past three decades. Rob's career spans research and advocacy at the Property Council of Australia, corporate strategy, sales and marketing at McKinsey & Company, telecommunications at SingTel Optus, technology innovation at shopfast.com.au, commercialisation of early stage research at Data61, foundation investor in technology-based startups and company director influencing technology adoption in traditional businesses.

Development of Australia's digital skills base through investment in STEM education and encouraging diversity in the ICT workforce, such as by providing greater support for women, is under Rob's leadership and one of AIIA's top priorities.

Rob holds non-executive director roles with Meat and Livestock Australia (MLA) and Australia's Academic and Research Network (AARNet). He has Economics and Law degrees from the University of Sydney and a Masters in Business Administration from The Wharton School at the University of Pennsylvania. Rob is an active family man, avid traveller, ocean swimmer and surfer.
Garry Hausfeld | Satcom Engineer, Hausfeld Consulting/Gunamoi Software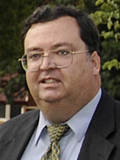 Garry Hausfeld is an independent consulting engineer in satellite communications, and principle of Hausfeld Consulting since 2002.

With over 30 years of experience in the international telecommunications industry, Garry has been providing independent technical advice and engineering consultancy services to Telcos in the Asia Pacific region for the last 16 years.

Since forming Hausfeld Consulting in 2002, Garry has provided satcom engineering consultancy services to a wide range of clients in Australia, Hong Kong, Papua New Guinea, Fiji, Vanuatu, Tonga, and the Solomon Islands.

Garry has a Bachelor of Engineering Degree from Newcastle University, a Master of Engineering Science degree from the University of New South Wales, and a Graduate Certificate in Management from the University of Southern Queensland.

Garry is a current member of the Institute of Engineers Australia, and a Senior Member of the Institute of Electrical and Electronics Engineers (IEEE).


Sabiene Heindl | Director, Strategic Engagement for Energy Consumers Australia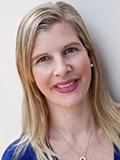 Sabiene Heindl is an experienced executive, director and lawyer in the telecommunications, energy and technology sectors. Returning to Australia with an Executive MBA from Brown University in the U.S. and IE Business School in Spain, she formerly managed Stakeholder Relations for NBN Co and a high profile industry body in the music industry. Sabiene is currently the Director, Strategic Engagement for Energy Consumers Australia, an organisation established by the COAG Energy Council. Her sharp focus is innovation and new business models that benefit consumers.


Michael Malone | Non-Executive Director, NBN Co.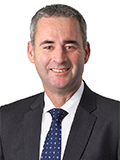 Michael Malone founded iiNet Limited, an ASX listed telecommunications company in 1993 and continued as CEO until his retirement in 2014. Michael's former directorships include Autism West (as founder and Vice Chairman) and .au Domain Administration (as a founder and Chairman). Michael has received a number of prestigious industry recognitions including 2012 Australian Entrepreneur of the Year, Communications Alliance Ambassador and is a holder of the Telecommunications Society Charles Todd Medal. He is also a past Advisory Council Member of the Australian Institute of Management (WA) and a past member of the Commonwealth Consumer Affairs Advisory Council and the WA State Training Board. He is a Fellow of the Australian Institute of Company Directors, the Australian Institute of Management and the Australian Computer Society. Michael has a Bachelor of Science (Mathematics) and a post graduate Diploma in Education both from the University of Western Australia.


Paul McCann | Managing Director, McCann Consulting International Pty Ltd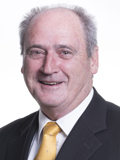 Paul McCann is Managing Director of McCann Consulting International Pty Ltd. Paul has over 40 years network planning & development experience in telecommunications both in international and domestic arenas. Prior to returning to consulting in 2012, Paul spent over 8 years with Verizon in Asia Pacific, driving growth of Verizon's network across Asia by developing & implementing plans delivering major operational cost reductions and improved service performance. Paul is now Managing Director of his own consulting business where the core business focus is on "connectivity" with expertise spanning all aspects of planning and development for Satellite, Submarine cable and Domestic access technologies and business. Paul is well known for his personable nature, his rapport with customers and his ability to deliver on time.


Mark McDonnell | Chairman, McDonnell Communications Research Pty Ltd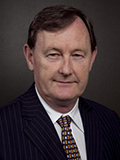 Mark McDonnell has an extensive background in the telecommunications, IT and media industries with a career encompassing government policy advice, business analysis, management consultancy, investment banking and stockbroking. For the past 35 years he has been actively involved in assessing trends and developments in the communications industry, and valuing listed companies in this sector.

Between 2000 and 2014, Mark was Senior Analyst in Telecommunications, Media and Technology at BBY Limited and also worked in the investment banking operations of the firm on various M&A and equity market listings for companies in the TMT sector.

In the 1990s Mark was an industry consultant. His clients included Telstra, Optus, Telecom New Zealand, IBM, Ericsson, GE Information Services and many others. Mark was also the founding CEO of ASTRA, the pay television industry association.

In the 1980s Mark was employed in the policy division of the then Department of Posts and Telecommunications, and later gained regulatory and public inquiry experience in the then Australian Broadcasting Tribunal. He saw out that decade as a business analyst and manager of policy development for Aussat, the national satellite carrier.

Mark has a Master's degree in Applied Finance and Investment and is a Fellow of the Australian Institute of Company Directors.


Deena Shiff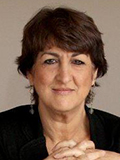 Until 2013, Deena Shiff was a Group Managing Director at Telstra, in turn, running the Wholesale Division; establishing the business division, Telstra Business; and setting up and leading Telstra Ventures, Telstra's corporate venture capital arm.

Prior to that, Deena had a legal career including as in-house counsel at Telstra and as a partner at law firm Mallesons, Stephen Jacques.

Since leaving Telstra, Deena has served on the board of Australia's export credit agency, Efic, as Deputy Chair. She was Chairman of the Government's Regional Telecommunications Review in 2015. Deena is currently the Chairman of global communications company, BAI Communications, which own Broadcast Australia in Australia, as well as communications companies in North America and Hong Kong.

Deena is also the Chairman of the Supervisory Board of Marley Spoon AG, the Chairman of a CRC, and on the boards of Appen (asx:apx) , Infrastructure Australia and Opera Australia.


John Stanton | CEO, Communications Alliance
John Stanton is a seasoned communications industry executive with over 20 years of experience.

John is also Chairman of the Executive Council of the IoT Alliance Australia (IoTAA) – a collaboration of more than 150 companies and stakeholders from academia, Government and the consumer sector, dedicated to harnessing the opportunities of the Internet of Things for the Australian economy.

From 2006-2009 John was CEO of ASX and NZX-listed telecommunications carrier, People Telecom. Under his leadership, People Telecom became profitable and was recognised as Australia's Best Regional Service Provider in the Australian Telecom Awards 2007. In early 2009 the Company was sold to M2 Telecommunications.

Prior to that John was an executive with Intelsat, the largest provider of fixed satellite services worldwide. Based in the UK from 2001-2005, he was President and Director of Intelsat Global Sales & Marketing and of the Data, Carrier and Internet Business Unit. John also spent two years in the US with Intelsat as Vice President of Sales and Marketing from 1999-2001.

John joined Telstra in 1992 as a result of the merger with OTC where he was Manager of Public Affairs. From 1992-1999 John held a number of roles with Telstra including Managing Director of Payphones and Card Services. From 1996-1997 he was also Chairman of the Intelsat Board.

In his early career, John worked as a journalist and as a press secretary with the Australian Government.


Jo Ucukalo | Editor & CEO, Two Hoots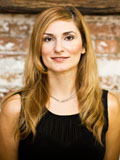 Jo Ucukalo is on a mission to perfect the consumer experience.

The lifeblood of business is a fantastic consumer experience. Jo works with consumer advocacy groups and companies themselves to champion customer service done the right way, whether online, brick and mortar or in service businesses. Jo is the founder and CEO of two consumer advocacy services - Handle My Complaint and Two Hoots.

With more than 600 Media stories, Jo is called upon to critique B2C offerings and provide advice for consumers. Her background with excellent service providers such as Virgin Airlines, along with being a qualified Civil Engineer allow her to analyse the consumer experience from design through to delivery.

Jo advocates on behalf of consumers and brings thought-leadership to a variety of industry panels including the Community Consultative Forum for the Australian Communication and Media Authority (ACMA)


Rebecca Wallace | CEO, Launch Group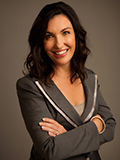 Rebecca is the founder and CEO of three companies servicing the telecommunications industry. For over 12 years her businesses have provided expert technical talent, project services and mobile construction services. The Group operates in all States with a skilled workforce of over 300 dedicated staff.

Rebecca is a passionate advocate for the industry. She encourages young, smart candidates to join the industry and consistently maintains a pipeline of demand driven talent for the Launch customers.

Rebecca is double degree educated and AICD qualified, she is the Chairperson for Weave South Sydney Youth Services and supporter of Adopt Change. Rebecca started her career in education and is still a passionate educator aiming to provide a learning environment for all employees. She is an active member of Communications Alliance, CEO Institute, AICD, American Chamber, AIM, RCSA and APSCO.