2016 Sponsors
TITLE SPONSOR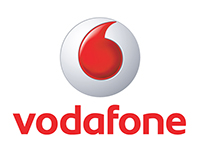 About Vodafone
Vodafone Group Plc. is one of the world's leading mobile telecommunications companies, with a significant presence in Europe, the Middle East, Africa, Asia Pacific and the United States through the company's subsidiary undertakings, joint ventures, associated undertakings and investments. There are approximately 5.4 million Vodafone customers in Australia.

Vodafone Hutchison Australia
Vodafone Hutchison Australia (VHA) was formed in June 2009 following a merger between Vodafone Australia and Hutchison.

Vodafone Hutchison Australia is a 50:50 joint venture between Vodafone Group Plc and Hutchison Telecommunications (Australia) Limited.


GOLD SPONSORS





Cisco is the worldwide leader in IT that helps companies seize the opportunities of tomorrow by proving that amazing things can happen when you connect the previously unconnected. At Cisco customers come first and an integral part of our DNA is creating long-lasting customer partnerships and working with them to identify their needs and provide solutions that support their success.




Mirait Technologies Australia is a national telecommunications construction and maintenance provider committed to delivering superior outcomes for our customers. Backed by the Mirait Group, one of the world's leading telecommunication design, construct and service companies. Mirait has delivered high impact solutions in more than 60 countries.

Within Australia, Mirait services all aspects of telecommunications infrastructure. From the installation and maintenance of complex electronics through to the design, construction and maintenance of networks. Whether it is a discrete one off project or a national delivery program, Mirait has the expertise and resources to deliver.





Optus is a wholly owned subsidiary of Singtel, Asia's leading communications group. With over 130 years operating experience, Singtel drives the Group's efforts to lead in communication services throughout Asia and Africa as well as to front the local digital and enterprise markets.

As the Australian arm of Singtel, Optus services over ten million customers each day. It provides a broad range of communications services including mobile, telephony, business network services, internet and satellite services and subscription television.


BRONZE SPONSORS




Sponsorship Opportunities
For sponsorship enquiries, please contact Carolyn Todd on 1300 651 485 or email info@acomms.com.au.