2015 Judges
Malcolm Alder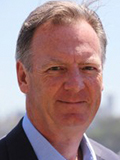 Malcolm Alder is a partner in Orchestrate, a digital strategy consulting firm. He has more than 25 years' experience and was named as one of the 50 Most Influential People in Technology by Australian IT.

Over the course of his career, Malcolm has worked in Australia, UK, Singapore, Malaysia, Canada, New Zealand and the USA. He is a regular public presenter and media commentator on topics such as social media, broadband and the broader impacts and implications of disruptive technology.

Malcolm is on the Board of AIMIA and was previously Partner for Digital Economy at KPMG. He has a degree in Politics, is a published author and has appeared in more than 25 theatre productions.
Andrew Barlow | Partner, PricewaterhouseCoopers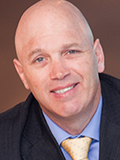 Andrew Barlow is a Partner within PricewaterhouseCoopers Australia based in Melbourne. He has been with PricewaterhouseCoopers for 20 years and specialises in providing financial assurance and advisory services in the Technology, Communication, Entertainment and Media Industry. Andrew has also worked in the UK, Saudi Arabia, Jakarta and Sydney offices of PricewaterhouseCoopers. Andrew leads the PwC Technology, Information, Communication, Entertainment & Media markets in Melbourne and leads the assurance Communications sector in Australia. He is also one of the key partners contributing to, compiling and presenting the annual Australian Entertainment & Media Outlook, a significant and highly in demand market leading publication.
Teresa Corbin | Chief Executive Officer, ACCAN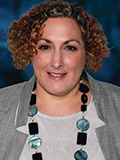 Teresa Corbin is a co-founder of ACCAN, Australia's peak body for communications consumers. Teresa worked in various roles at Consumers' Telecommunications Network (CTN) before taking on the role there of CEO from 2003 to 2009. She has many years of experience working in telecommunications policy and her community sector links span a 20-year period in both policy and management positions and include strong ties with consumer groups both nationally and internationally. She was appointed to the role of ACCAN CEO in October 2010 and currently sits on many industry and government bodies including the Telecommunications Industry Ombudsman Board, the ACMA Consumer Consultative Forum and the NSW Information Privacy Advisory Committee. Teresa holds a Bachelor of Arts with a major in Linguistics from La Trobe University and is a Member of the Australian Institute of Company Directors.
Patrick Fair | Partner, Baker & McKenzie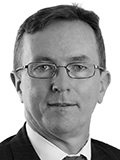 Patrick Fair is a partner in Baker & McKenzie's Technology, Communications and Commercial practice group. His expertise includes telecommunications, technology and information security. Patrick is also widely known for his expertise in privacy and copyright.

Patrick is Chair of the Communication Alliance's Communications Security Reference Panel, an adviser to the industry think tank, Network Insight, and a past President of the Law Society of New South Wales.
Garry Hausfeld | Satcom Engineer, Hausfeld Consulting/Gunamoi Software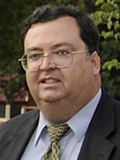 Garry Hausfeld is an independent consulting engineer in satellite communications, and principle of Hausfeld Consulting since 2002.

With almost 30 years of experience in the international telecommunications industry, Garry has been providing independent technical advice and engineering consultancy services to Telcos in the Asia Pacific region for over 10 years.

Garry first worked as a satellite communications engineer at OTC from 1984 until the merger with Telstra in 1992, where he was involved with all of the major technical developments at the main OTC earth stations in Sydney, Melbourne, Ceduna and Perth.

From 1992 until 2001, Garry was employed by Telstra as a satellite communications engineer in the Network Design & Construction branch, and later as an engineering manager in the International Business Unit. During this period, Garry also served as the Australian delegate on the INTELSAT Board of Governors Technical Advisory Committee in Washington DC, including 2 years as Vice Chairman and then Chairman of that committee.

When the International Business Unit of Telstra was moved into Reach Ltd (the joint venture with PCCW of Hong Kong), Garry served 12 months as Engineering Manager Global Satellite Platform Planning at Reach. Where he was responsible for planning and managing engineering projects at Reach's teleports in Hong Kong, Sydney and Perth.

Since forming Hausfeld Consulting in 2002, Garry has provided satcom engineering consultancy services to a wide range of clients in Australia, Hong Kong, Papua New Guinea, Fiji, Vanuatu, Tonga, and the Solomon Islands.

Garry has a Bachelor of Engineering Degree from Newcastle University, a Master of Engineering Science degree from the University of New South Wales, and a Graduate Certificate in Management from the University of Southern Queensland.

Garry is a current member of the Institute of Engineers Australia, and a Senior Member of the Institute of Electrical and Electronics Engineers (IEEE).
Sabiene Heindl | Executive Director SWH Legal & Business Consulting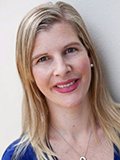 Sabiene Heindl is an experienced executive, director and lawyer in the telecommunications and technology sectors. Returning recently to Australia with an Executive MBA from Brown University in the U.S. and IE Business School in Spain, she formerly managed Stakeholder Relations for NBN Co and a high profile industry body in the content industries. She is currently the Executive Director of a legal and business consulting organization.
Anne Hurley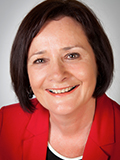 A recognised leader with more than 20 years experience in the telecommunications sector, Anne Hurley is a prominent advocate for harnessing the opportunities of the digital era and implementing those opportunities in digital retail. She is a mentor and adviser for start-ups, as well as a Board Director.

Anne started her career as a lawyer, where her specialisation in competition law led to telecommunications legal practice in both Australia and Hong Kong. She moved into a role of leader of the Asia-Pacific in-house telecommunications engineering/operations team for American Express.

In 2004 Anne became CEO of the telecommunications industry association ACIF and led it to the formation of Communications Alliance in 2006 and the establishment of the ACOMMS dinner and Annual Awards.

She is currently CEO of the e-commerce business she established in 2012 which has as one of its goals to be a leading organisation in business development in the global digital environment.
Maha Krishnapillai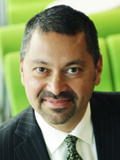 A winner of ACOMM's "Telecommunications Ambassador" award [2005] and named as one of the "Top 50 most influential people in Technology" by The Australian in 2012, he is also a member of the Victorian Minister's ICT Strategic Advisory Board [VICTAC]. Maha is an experienced senior executive in a broad range of environments from start-up to large major corporates, including Macquarie Telecom, SingTel-Optus and Australia Post.

As Macquarie Telecom's Group Executive, Strategy his responsibilities included industry strategy, carrier negotiation, regulatory and Government - for Australia and the Asia-Pacific region. He also led Macquarie's mobile business and its Southern Regional office. A member of Optus' Executive Leadership Team, as Director of Government and Corporate Affairs, he had national portfolio accountability for NBN & Regulatory Affairs; Sponsorship Marketing, Government & Community Relations. He was also Director Victoria, responsible for enterprise customers & Optus' 2500 person-strong business in Victoria. Prior to then, Maha worked with AUSTEL (the precursor to ACMA) for seven years where he held a wide range of management positions.

For over 20 years, he's been a major leader in the high profile campaign to advocate open market competition and overarching regulatory reform, firstly as a Government regulator, then via a new entrant (Macquarie Telecom) and ultimately recruited to escalate that campaign at Optus.

Maha holds a BSc in Mathematics, post graduate qualifications in management and is a graduate of the Australian Institute of Company Directors. He enjoys spending time with his family, travelling, reading and rugby.
Grahame Lynch | Chief Executive Officer, Communications Day

Grahame Lynch founded Decisive in 1994, launching the Communications Day newsletter. Grahame won the Australian Telecommunications Users Group Journalist of the Year award in 1996 and the Service Providers' Association of Australia Media Excellence award in 1997. He then took leave-of-absence from Decisive, joining Advanstar in Hong Kong as group editor of Telecom Asia and Telecom China, where he launched Wireless Asia magazine. In 1999, Grahame was promoted to group editorial director of Advanstar Telecom Group, in charge of America's Network, Telepress Latino America and the aforementioned Asian titles.

Under Grahame's stewardship, America's Network was nominated for a record six National Magazine Awards in 2001. In April 2001, Grahame returned to Decisive to spearhead the company's Asian expansion. Grahame has also written a book, Bandwidth Bubble Bust: The Rise and Fall of the Global Telecom Industry, published in the US in July 2001. Grahame has also been extensively published in titles such as, The Bulletin and The Australian.
Deirdre Mason | Chair, Communications Compliance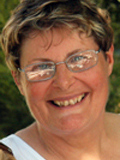 Deirdre Mason has had a long career in the private and the public sectors, in fact combining both by working at Telecom/Telstra for nine years in the role of Director of Corporate Affairs, responsible for all Telstra's corporate communications including media relations, internal communication and corporate relationships with the state governments and local government.

Deirdre is now the Chair of Communications Compliance (Commcom), the company set up to support CSP's as they develop their business processes such as advertising and staff training, to ensure compliance with the new Telecommunications Consumer Protections Code.
Paul McCann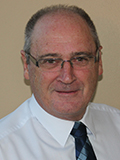 Paul McCann is Managing Director of McCann Consulting International Pty Ltd. Paul has over 40 years network planning & development experience in telecommunications both in international and domestic arenas. Prior to returning to consulting in 2012, Paul spent over 8 years with Verizon in Asia Pacific, driving growth of Verizon's network across Asia by developing & implementing plans delivering major operational cost reductions and improved service performance. Paul is now Managing Director of his own consulting business where the core business focus is on "connectivity" with expertise spanning all aspects of planning and development for Satellite, Submarine cable and Domestic access technologies and business. Paul is well known for his personable nature, his rapport with customers and his ability to deliver on time.
Mark McDonnell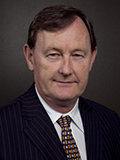 Mark McDonnell has an extensive background in the telecommunications, IT and media industries with a career encompassing government policy advice, business analysis, management consultancy, investment banking and stockbroking. For the past 35 years he has been actively involved in assessing trends and developments in the communications industry, and valuing listed companies in this sector.

Between 2000 and 2014, Mark was Senior Analyst in Telecommunications, Media and Technology at BBY Limited and also worked in the investment banking operations of the firm on various M&A and equity market listings for companies in the TMT sector.

'In the 1990s Mark was an industry consultant. His clients included Telstra, Optus, Telecom New Zealand, IBM, Ericsson, GE Information Services and many others. Mark was also the founding CEO of ASTRA, the pay television industry association.

In the 1980s Mark was employed in the policy division of the then Department of Posts and Telecommunications, and later gained regulatory and public inquiry experience in the then Australian Broadcasting Tribunal. He saw out that decade as a business analyst and manager of policy development for Aussat, the national satellite carrier.

Mark has a Master's degree in Applied Finance and Investment and is a Fellow of the Australian Institute of Company Directors.
Deena Shiff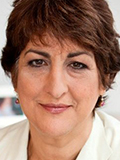 Deena Shiff sits on the boards of a number of listed and private Australian technology companies, including the Citadel Group, Ipscape and Paloma Mobile. Her advisory interests include: the Advisory Board of HRL Morrison & Co and the Expert Panel of Commercialisation Australia.

Deena is also the Chair of the Sydney Writer's Festival and a non-executive director on the board of the Co-operative Research Centre on Alertness Safety and Productivity where she chairs the commercialisation committee. Her previous board roles include: Deputy Chair of Australia's Export Finance and Insurance Corporation, Director of Freightcorp and Director of Telstra Clear.

Deena has had extensive senior executive experience in the communications industry. She was a senior executive and Group Managing Director at Telstra Corporation Ltd between 1998 and 2013, during which time she led the Wholesale Division; set up Telstra Business, a Division dedicated to small to medium enterprises; and in 2011, established Telstra's corporate venture capital arm, Telstra Ventures.

Prior to that, Deena was a partner at law firm Mallesons Stephen Jaques; an in-house Counsel at Telstra, and a senior executive and advisor to the Australian Government in Canberra.
John Stanton | Chief Executive Officer, Communications Alliance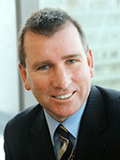 John Stanton is a seasoned communications industry executive with over 20 years of experience.

From 2006-2009 John was Chief Executive Officer of ASX and NZX-listed telecommunications carrier, People Telecom. Under his leadership, People Telecom became profitable and was recognised as Australia's Best Regional Service Provider in the Australian Telecom Awards 2007. In early 2009 the Company was sold to M2 Telecommunications.

Prior to that John was an executive with Intelsat, the largest provider of fixed satellite services worldwide. Based in the UK from 2001-2005, he was President and Director of Intelsat Global Sales & Marketing and of the Data, Carrier and Internet Business Unit. John also spent two years in the US with Intelsat as Vice President of Sales and Marketing from 1999-2001.

John joined Telstra in 1992 as a result of the merger with OTC where he was Manager of Public Affairs. From 1992-1999 John held a number of roles with Telstra including Managing Director of Payphones and Card Services. From 1996-1997 he was also Chairman of the Intelsat Board.

In his early career, John worked as a journalist and as a press secretary with the Australian Government.
Julian Thomas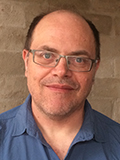 Julian Thomas is Director of the Swinburne Institute for Social Research and Professor of Media and Communications at Swinburne University of Technology. Julian researches media transitions, information policy and the history of communications technologies; his recent books are The Informal Media Economy (Polity, 2015); Amateur Media: Social, Cultural and Legal Perspectives (Routledge, 2013) and Fashioning Intellectual Property: Exhibition, Advertising and the Press 1789-1918 (Cambridge UP, 2012). Julian is a member of ACMA's Consumer Consultative Forum, and the Australian Research Council's Centre of Excellence in Creative Industries and Innovation.
Rob Wong | CEO, AIMIA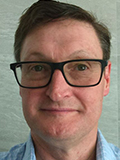 Over 25 years sales and marketing experience having worked for Wunderman Worldwide and Y&R Advertising. MD of Y&R's original digital agency in Australia - Brand Dialogue. MD of Y&R's Impiric customer relationship and data consultancy. Founder and CEO of digital intelligence business Think! ICG in Melbourne. Entrepreneur and founder of Catalogue Central and iNC Network digital media business, which was acquired by APN in 2013. Rob is a passionate enthusiast for the development of the industry having been an AIMIA member for over 7 years and more recently CEO of AIMIA.