2014 Judges
Malcolm Alder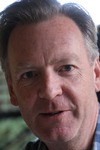 Malcolm Alder is a digital strategy consultant with more than 25 years' experience. In 2012, he was named as one of the 50 Most Influential People in Technology by Australian IT.

Over the course of his career, Malcolm has worked in Australia, UK, Singapore, Malaysia, Canada, New Zealand and the USA. He is a regular public presenter and media commentator on topics such as social media, broadband and the broader impacts and implications of disruptive technology.

Malcolm is on the Board of AIMIA and was previously Partner for Digital Economy at KPMG. He has a degree in Politics, is a published author and has appeared in more than 25 theatre productions.
Andrew Barlow | Partner, PricewaterhouseCoopers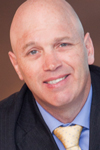 Andrew Barlow is a Partner within PricewaterhouseCoopers Australia based in Melbourne. He has been with PricewaterhouseCoopers for 20 years and specialises in providing financial assurance and advisory services in the Technology, Communication, Entertainment and Media Industry. Andrew has also worked in the UK, Saudi Arabia, Jakarta and Sydney offices of PricewaterhouseCoopers. Andrew leads the PwC Technology, Information, Communication, Entertainment & Media markets in Melbourne and leads the assurance Communications sector in Australia. He is also one of the key partners contributing to, compiling and presenting the annual Australian Entertainment & Media Outlook, a significant and highly in demand market leading publication.
Rachel Dixon | Director - Digital, Management Consulting, KPMG Australia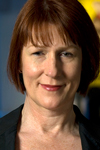 Before recently taking up the Director role at KPMG, Rachel was COO at Viocorp, one of Australasia's fastest growing providers of enterprise streaming video solutions, and founder and Managing Director of Handshake Media, a successful new media consulting company.

Rachel was previously the Deputy Chair at Choice (the Australian Consumers Association), Director of the Australian Centre for Advanced Computing and Communications (ac3), Deputy President of the Australian Interactive Media Industry Association (AIMIA), and Chair of Metro Screen.

In 1988 Rachel co-founded FIBRE a telecommunications company serving high-bandwidth connectivity to the film and television post-production sector, successfully sold in 2004 to Sohonet.

Rachel has also been a member of the Australian Government's Leaders Group for the Digital Content Industry, and the Australian Government's Working Party on Innovation in the Film and Television Industry. She was one of 1000 Australians who participated in the Prime Minister's Australia2020 Summit.

Rachel is a former senior executive with Film Australia and Film Victoria, where she produced more than 100 documentaries and children's television programs, winning several awards including the 1989 AFI Award for best television documentary.

Rachel has published one book and several chapters in anthologies on the business of interactive media, and is a frequent keynote speaker on technology, culture and privacy.
Garry Hausfeld | Satcom Engineer, Hausfeld Consulting/Gunamoi Software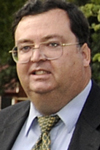 Garry Hausfeld is an independent consulting engineer in satellite communications, and principle of Hausfeld Consulting since 2002.

With almost 30 years of experience in the international telecommunications industry, Garry has been providing independent technical advice and engineering consultancy services to Telcos in the Asia Pacific region for over 10 years.

Garry first worked as a satellite communications engineer at OTC from 1984 until the merger with Telstra in 1992, where he was involved with all of the major technical developments at the main OTC earth stations in Sydney, Melbourne, Ceduna and Perth.

From 1992 until 2001, Garry was employed by Telstra as a satellite communications engineer in the Network Design & Construction branch, and later as an engineering manager in the International Business Unit. During this period, Garry also served as the Australian delegate on the INTELSAT Board of Governors Technical Advisory Committee in Washington DC, including 2 years as Vice Chairman and then Chairman of that committee.

When the International Business Unit of Telstra was moved into Reach Ltd (the joint venture with PCCW of Hong Kong), Garry served 12 months as Engineering Manager Global Satellite Platform Planning at Reach. Where he was responsible for planning and managing engineering projects at Reach's teleports in Hong Kong, Sydney and Perth.

Since forming Hausfeld Consulting in 2002, Garry has provided satcom engineering consultancy services to a wide range of clients in Australia, Hong Kong, Papua New Guinea, Fiji, Vanuatu, Tonga, and the Solomon Islands.

Garry has a Bachelor of Engineering Degree from Newcastle University, a Master of Engineering Science degree from the University of New South Wales, and a Graduate Certificate in Management from the University of Southern Queensland.

Garry is a current member of the Institute of Engineers Australia, and a Senior Member of the Institute of Electrical and Electronics Engineers (IEEE).
John Hibbard | Chief Executive Officer, Hibbard Consulting Pty Ltd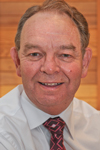 John Hibbard holds a Bachelor of Engineering degree from University of Sydney (1966) and a Master of Electronic Engineering from the Netherlands (1971). John's career has been in the telecommunications industry with some 35 years in the international side. John has worked in the functional areas of engineering, technical and business operations, technical and network planning, business planning and development, sales and marketing before his elevation to general management, and as such has a comprehensive knowledge of the international telecom industry.

Since commencing his consultancy business in 2001, John has led projects in the fields of submarine cables, international fixed and mobile voice, engineering services, network development, strategic planning, mobile data, directory assistance, regional development. In recent times, much of his focus has been on the development of telecommunications in Pacific Island countries.

John's prior career has been with Telecom Australia, OTC (Aust), Telstra and some subsidiaries of these, providing the variety of working in both a large organization as well as niche entities.

After managing the Asia Pacific region for Telstra through the emergence of competition, John became Managing Director, Global Wholesale in 1994. In this role, John was responsible for a team maintaining and growing Telstra's international business with some 250 significant telecommunications operators around the globe. John has contributed to a number of innovations that have emerged in this field.

From 1994 to 2000, John established a strong team of committed experts, which was to double the global wholesale business. In doing so, he helped position Telstra to take the next step in his strategic global growth path.

John was the founding Chairman of the Australia Japan Cable, an $A1 Billion project that he conceived and drove forward to completion. John has also been elected by the industry as Chairman of the Board of Governors and President of the prestigious Pacific Telecommunications Council, a position he held for 2009-2012. John was voted in 2010 by the industry to receive the inaugural Submarine Networks World award for outstanding contribution to the industry. In 2011, John was awarded the Submarine Telecoms Forum "Industry Achievement Award Winner".
Maha Krishnapillai | Managing Partner, Talent Partners Executive Search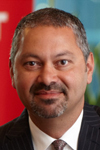 Maha has recently joined Talent Partners - the retained executive search arm of the Talent2 Group servicing the human capital needs of Boards, CEOs and top-tier leadership - as Managing Partner.

Before this, Maha was General Manager, External Affairs at Australia Post, bringing together the development and implementation of external affairs and reputation strategy for the organisation with the integrated plan and campaign approach to postal services reform, after originally joining Australia Post in January 2012 to lead Telco products and services.

Prior to joining Australia Post, he was the Director of Government and Corporate Affairs and Director of Victoria for Optus. A member of Optus' Executive Leadership Team he also had national portfolio responsibility for NBN & Regulatory Affairs; Sponsorship and Community Relations; as well as executive level responsibility for Optus' 2500 person-strong business in Victoria.

Maha has a strong background in the telecommunications industry where he has been instrumental in driving a number of reforms in the sector since deregulation. As Macquarie Telecom's Group Executive, Strategy his responsibilities included industry strategy, carrier negotiation and regulatory and government liaison for Australia and the Asia-Pacific region. He also had overall executive responsibility for Macquarie's mobile business and its Southern Regional office. Maha also worked with AUSTEL (the Government's Telco regulator until 1997) for seven years where he held a wide range of management positions.

In 2010, Maha was invited to Israel by the Australia-Israel Leadership Forum as the Telco industry's representative, joining the Australian parliamentary delegation (led by Kevin Rudd).

Maha was a founder and the elected President (2005) of the "Asia-Pacific Carriers Coalition" (APCC); the Singapore based association seeking to maximise pro-competitive policy and the benefits of competition in the Asia-Pacific Region. In 2005, Maha was presented with the SPAN/CommsDay "Telecommunications Ambassador" Award. Also in 2005, Maha was presented with the Victorian Government's "Face of ICT" Award.

Maha holds a Bachelor of Science in Mathematics, post graduate qualifications in management and is a graduate of the Australian Institute of Company Directors. He enjoys spending time with his family, travelling, reading and rugby.
Grahame Lynch | Chief Executive Officer, Communications Day

Grahame Lynch founded Decisive in 1994, launching the Communications Day newsletter. Grahame won the Australian Telecommunications Users Group Journalist of the Year award in 1996 and the Service Providers' Association of Australia Media Excellence award in 1997. He then took leave-of-absence from Decisive, joining Advanstar in Hong Kong as group editor of Telecom Asia and Telecom China, where he launched Wireless Asia magazine. In 1999, Grahame was promoted to group editorial director of Advanstar Telecom Group, in charge of America's Network, Telepress Latino America and the aforementioned Asian titles.

Under Grahame's stewardship, America's Network was nominated for a record six National Magazine Awards in 2001. In April 2001, Grahame returned to Decisive to spearhead the company's Asian expansion. Grahame has also written a book, Bandwidth Bubble Bust: The Rise and Fall of the Global Telecom Industry, published in the US in July 2001. Grahame has also been extensively published in titles such as, The Bulletin and The Australian.
Deirdre Mason | Chair, Communications Compliance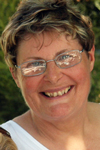 Deirdre Mason has had a long career in the private and the public sectors, in fact combining both by working at Telecom/Telstra for nine years in the role of Director of Corporate Affairs, responsible for all Telstra's corporate communications including media relations, internal communication and corporate relationships with the state governments and local government.

Deirdre is now the Chair of Communications Compliance (Commcom), the company set up to support CSP's as they develop their business processes such as advertising and staff training, to ensure compliance with the new Telecommunications Consumer Protections Code.
Mark McDonnell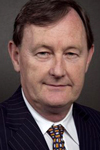 Until recently, Mark McDonnell was Senior Analyst in Telecommunications, Media and Technology at BBY Limited. As an equity market analyst, Mark is actively involved in assessing trends and developments in the communications industry, and valuing listed companies in this sector.

In the 1990s Mark was an industry consultant. His clients included Telstra, Optus, Telecom New Zealand, IBM, Ericsson, GE Information Services and many others. Mark was also the founding CEO of ASTRA, the pay television industry association.

In the 1980s Mark was employed in the policy division of the then Department of Posts and Telecommunications, and later gained regulatory and public inquiry experience in the then Australian Broadcasting Tribunal. He saw out that decade as a business analyst and manager of policy development for Aussat.

Mark has a Master's degree in Applied Finance and is a Fellow of the Financial Services Institute of Australia as well as the Australian Institute of Company Directors.
John Rohan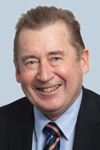 John Rohan has a 20 year association with the TIO in his former roles as an inaugural Council member then Board director, and for the past 12 years as independent Board Chairman. He has been the Managing Director of Vodafone Australia Pty Ltd and Vodafone New Zealand Limited.

He has held senior positions including MD and CEO roles in CRA Ltd, James Hardie Australia Pty Ltd and Pirelli Ericsson Cables Ltd. His other Board directorships have included University Paton Pty Ltd, Kockums Australia Ltd and Chairman of Hardex Australia Pty Ltd. He is currently a director of AARNet Pty Ltd, the not for profit education and research network owned by Australian universities and CSIRO.
Deena Shiff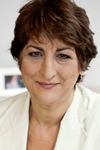 Deena Shiff has had extensive senior executive experience in the communications industry. Deena served as a Group Managing Director at Telstra Corporation between 2005 and 2013, during which time she led the Wholesale Division, established Telstra's Business Division dedicated to Small to Medium Enterprises and established Telstra's corporate venture capital arm.

Deena was also a Partner of Mallesons Stephen Jacques, in-house corporate counsel at Telstra, and has served as a senior executive and adviser on legal and social policy reforms for the Australian Government. She is also a director of a number of venture capital back software businesses, a director of Export Finance and Insurance Corporation (EFIC) and is currently the Chair of the Sydney Writers Festival.
Bevan Slattery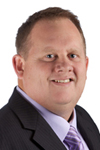 Bevan Slattery comes from a background in building successful Australian IT and telecommunication companies and an earlier career in administration in local and state government.

Bevan is CEO of Megaport, a company founded in 2013 with a vision to become the leading provider of Networks Interconnection services in the Asia Pacific Region.

He is also the Co-Founder and CEO of SubPartners which is looking to build two (2) submarine cables, one from Perth to Singapore and the other from Sydney to Los Angeles.

Prior to establishing Megaport and SubPartners, Bevan founded NEXTDC in 2010 with vision to build Australia's largest independent data centre provider. Having raised over $200m, NEXTDC has already launched its Brisbane, Canberra, Melbourne and Sydney data centres and currently completing P1 data centre in Perth, making NEXTDC Australia's largest data centre provider in terms of geography and IT power capability.

In 2002, he co-founded PIPE Networks which grew to become Australia's largest Internet Exchange and Australia's third largest metropolitan fibre network provider with over 1,500km of fibre in 5 cities connecting 80 data centres, 250 Telstra exchanges and over 1000 buildings.

In 2008, PIPE Networks proceeded with the construction of the $200m Sydney to Guam cable (PPC-1) with the project being completed in October 2009. PIPE Networks was sold to TPG for an enterprise value of $420m in May 2010.

Bevan holds an Honorary Masters in Business Administration from Central Queensland University and has received the following awards:
2012 - National Benson Entrepreneur Award
2011 - Queensland Pearcey Entrepreneur Award
2010 - Australian Telecommunications User Group (ATUG) Charles Todd Medal Winner in March 2010, for his "contribution to the Australian Telecommunications marketplace."
2009 - ACOMM Australian Telecommunications Ambassador of the Year Award.
John Stanton | Chief Executive Officer, Communications Alliance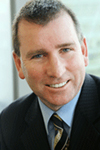 John Stanton is a seasoned communications industry executive with over 20 years of experience.

From 2006-2009 John was Chief Executive Officer of ASX and NZX-listed telecommunications carrier, People Telecom. Under his leadership, People Telecom became profitable and was recognised as Australia's Best Regional Service Provider in the Australian Telecom Awards 2007. In early 2009 the Company was sold to M2 Telecommunications.

Prior to that John was an executive with Intelsat, the largest provider of fixed satellite services worldwide. Based in the UK from 2001-2005, he was President and Director of Intelsat Global Sales & Marketing and of the Data, Carrier and Internet Business Unit. John also spent two years in the US with Intelsat as Vice President of Sales and Marketing from 1999-2001.

John joined Telstra in 1992 as a result of the merger with OTC where he was Manager of Public Affairs. From 1992-1999 John held a number of roles with Telstra including Managing Director of Payphones and Card Services. From 1996-1997 he was also Chairman of the Intelsat Board.

In his early career, John worked as a journalist and as a press secretary with the Australian Government.
Julian Thomas | Director, Media and Communications Programme, Swinburne University of Technology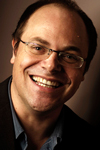 Julian Thomas is Director of the Swinburne Institute for Social Research and Professor for Media and Communications at Swinburne University of Technology. Julian writes on new media, information policy and the history of communications technologies; his recent books include Fashioning Intellectual Property: Exhibition, Advertising and the Press 1789-1918 (Cambridge UP) and Amateur Media: Social, Cultural and Legal Perspectives (Routledge). Julian is a member of ACMA's Consumer Consultative Forum, and the Australian Research Council's Centre of Excellence in Creative Industries and Innovation.